PAINT PEN KIT 12 COLOR ASSORTMENT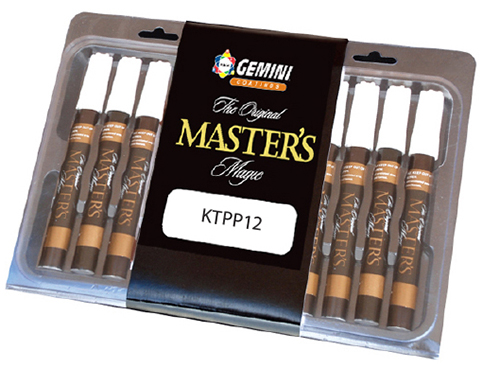 Fast opaque color touch-up in a paint pen. Excellent for solid color touch-up. These pens are high solids and high gloss. Features superior adhesion with a durable finish requiring no top coat. This kit comes with a variety of popular colors.
Paint Pen colors included in this kit are: PP2000, 2175, 2407, 2417, 2418, 2438, 3000, 3001, 3002, 3004, 3040, 3048 (Please see description for color samples)
DISCLAIMER: colors represented may or may not be an accurate match for your particular application, The Original Master's Magic, Gemini Coatings and Gemini Industries make no guarantee for color suitability or acceptance for any purpose.